5G Fixed Wireless Access
Silicom Madrid features high-bandwidth and security; Silicom Cordoba is hardened with 4G and dual 5G radios. Both systems are powered by Intel® Atom® C3000 processors for cost-effective performance.
Silicom offers service providers a comprehensive uCPE solution for fast-growing 5G Fixed Wireless Access (FWA) services.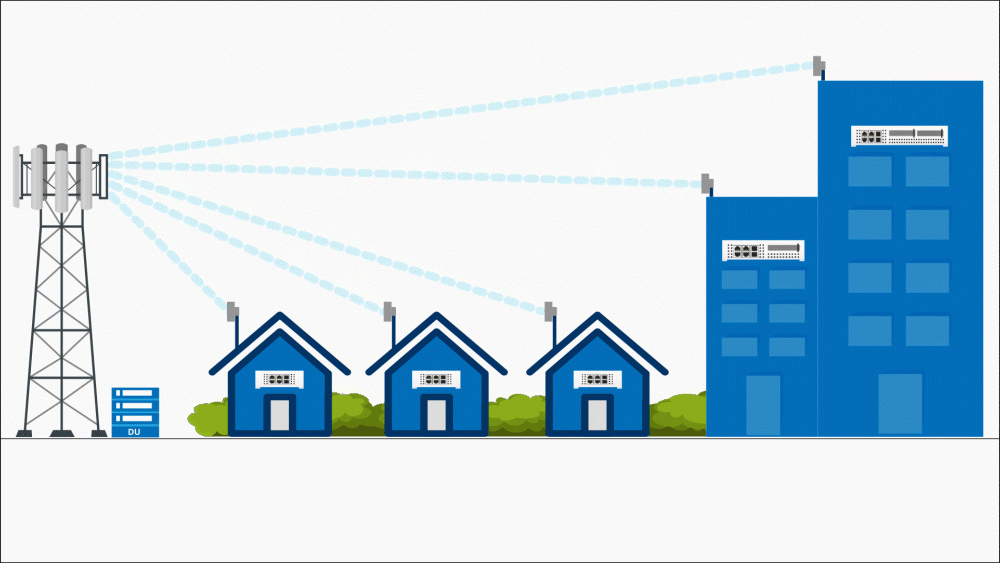 FWA enables new high-speed Internet services to rural areas, or new service options to enterprise and small business customers. Silicom helps carriers meet these different use cases with two 5G uCPE powered by Intel® Atom® C3000 processors that offer performance and cost-effective solutions for FWA services.
Cordoba – 5G Backbone with 2.5GbE and Wi-Fi 6
The Silicom Cordoba uCPE is a high-bandwidth uCPE perfect for FWA. The elegant design of the uCPE includes all internal antennas. Supporting 5G FR1 (sub 6Ghz frequency bands), the device can accept the maximum bandwidth available from the local 5G carrier. That 5G WAN backbone supports 2.5G Ethernet and next-generation Wi-Fi 6 access networks. Silicom Cordoba also features advanced security functionality including a built-in IPSec security engine for encryption (QAT), Trusted Platform Module (TPM) for secure cryptography and Hardware Root of Trust functionality to ensure boot security.

Madrid – Cost Effective, Hardened uCPE with dual 5G modems
Silicom Madrid is a cost-effective, hardened uCPE designed to deliver 5G FWA services to small businesses such as retail stores, lawyers, doctors, supermarkets and others with up to eight 1GbE ports and dual-band Wi-Fi. Madrid supports both 4G and dual 5G modems, allowing it to support a multitenant applications served by multiple carriers. The uCPE host SD-WAN, routing, security and other small office networking functions. The rugged platform offers high MTBF based on extended temp processors and no moving parts solution as well as sealed chassis for humidity and dust.