1G Ethernet transceivers SL-SFP-1G-LX
Small Form Factor Pluggable (SFP+) transceivers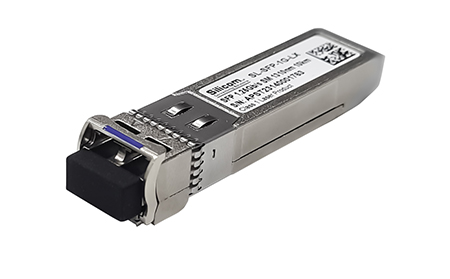 Silicom's SL-SFP-1G-LX 1Gigabit Ethernet Transceiver
Silicom's SL-SFP-1G-LX Small Form Factor Pluggable (SFP) transceivers are designed to provide reliable connectivity for network interface cards (NICs) in a network. These transceivers conform to the Small Form Factor Pluggable Multi-Sourcing Agreement (MSA), ensuring compatibility and interoperability with a broad range of networking equipment.
SL-SFP-1G-LX transceivers provide cost-effective and high-performance solutions, supporting a dual data-rate of 1.25Gbps/1.063Gbps. They offer reliable data transmission for long-range network links up to 10 kilometers using single-mode fiber (SMF).
Silicom's SL-SFP-1G-LX transceivers comply with RoHS regulations and are lead-free, showcasing the company's dedication to environmental sustainability.
The SL-SFP-1G-LX transceivers boast several key features that ensure efficient and reliable data transfer. They support data links of up to 1.25Gb/s, and come equipped with a duplex LC connector that allows for easy and secure connections with fiber optic cables. Additionally, they are hot-pluggable and designed to fit into a standard SFP footprint, making installation and replacement a breeze.
These transceivers are designed to operate on a single +3.3V power supply, which enhances their power efficiency. With low power dissipation of less than 800mW within a temperature range of 0 to 70 degrees Celsius, the transceivers minimize energy consumption while delivering optimal performance.
Silicom's SL-SFP-1G-LX transceivers offer optional commercial operating temperature ranges, providing flexibility to operate reliably in various environmental conditions. These transceivers provide high-performance, cost-effective, and environmentally-friendly connectivity solutions for NICs in network infrastructures. With their compliance with industry standards, low power consumption, and EMI reduction, these transceivers support data links up to 1.25Gb/s and transmission distances of up to 10 kilometers with SMF, making them a reliable choice for achieving seamless NIC connectivity within networks.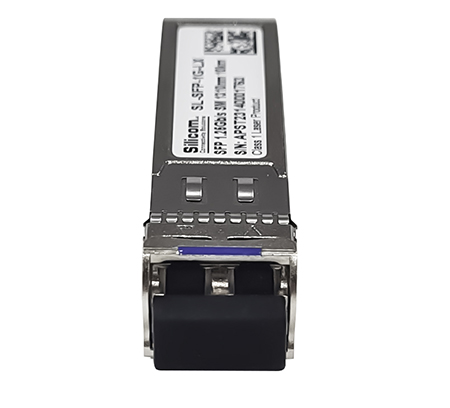 1G Ethernet transceivers SL-SFP-1G-LX
Small Form Factor Pluggable (SFP+) transceivers
Up to 1.25Gb/s data links
Duplex LC connector
Hot-pluggable SFP footprint
1310nm FP laser transmitter
RoHS compliant and Lead Free
Up to 10km on 9/125um SMF
Metal enclosure for lower EMI
Single +3.3V power supply
Low power dissipation <800mW (0~70℃),
Commercial operating temperature optional
SFP MSA SFF-8074i Compliant
1G Ethernet transceivers SL-SFP-1G-LX
Small Form Factor Pluggable (SFP+) transceivers
| | | |
| --- | --- | --- |
| P/N | Description | Notes |
| SL-SFP-1G-LX | 1.25Gb/s SFP Transceiver |   |