10G Ethernet transceivers SL-SFP+10G-LR
Small Form Factor Pluggable (SFP+) transceivers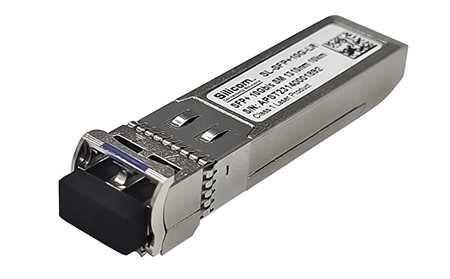 Silicom's SL-SFP+10G-LR 10Gigabit Ethernet Transceiver
Silicom's SL-SFP+10G-LR Small Form Factor Pluggable (SFP+) transceivers provide dependable connectivity for network interface cards (NICs) in various network environments. These transceivers comply with industry standards such as SFF-8431 and SFF-8432, and they support 10G Ethernet LR and 10G Fiber Channel.
The SL-SFP+10G-LR transceivers are specifically designed for 10G-Gigabit multi-rate links, enabling seamless data transmission over distances of up to 10 kilometers using G.652 single-mode fiber. They utilize an uncooled 1310nm DFB (Distributed Feedback) laser, ensuring efficient and high-quality optical signal transmission.
The SL-SFP+10G-LR transceivers come equipped with digital diagnostic functions that can be accessed through a 2-wire serial interface. This feature permits real-time monitoring and management of crucial parameters, leading to improved network visibility and efficient troubleshooting.
The SL-SFP+10G-LR transceivers offer key features such as a duplex LC connector, which ensures a secure and reliable connection with fiber optic cables. These transceivers are also designed to fit the standard SFP footprint, making installation and replacement a breeze.
Silicom's commitment to environmental sustainability is demonstrated by the fact that the SL-SFP+10G-LR transceivers comply with RoHS regulations and are lead-free. Moreover, the metal enclosure of the transceivers effectively minimizes electromagnetic interference (EMI), guaranteeing stable and uninterrupted network performance.
The SL-SFP+10G-LR transceivers demonstrate low power dissipation, consuming less than 1.0W of power within a temperature range of 0 to 70 degrees Celsius. Furthermore, these transceivers provide the option of commercial operating temperature ranges, offering flexibility for deployment in diverse environmental conditions.
Silicom's SL-SFP+10G-LR transceivers provide dependable and high-performance connectivity solutions for NICs in network infrastructures. These transceivers are compatible with industry standards, offer advanced digital diagnostics, and boast key features such as low power consumption and EMI reduction. Additionally, they have the ability to transmit data up to 10 kilometers over single-mode fiber, making them an efficient and robust solution for NIC connectivity within networks.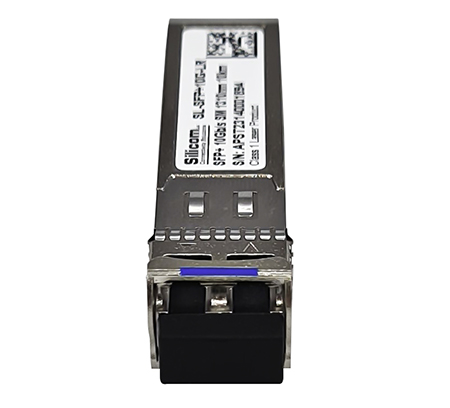 10G Ethernet transceivers SL-SFP+10G-LR
Small Form Factor Pluggable (SFP+) transceivers
Duplex LC connector
Hot-pluggable SFP footprint
Uncooled 1310nm DFB laser
RoHS compliant and Lead Free
Distance up to 10km on 9/125um SMF
Metal enclosure for lower EMI
Power dissipation <1.0W (0~70℃)
Commercial operating temperature optional
SFP MSA SFF-8472 SFF-8431 SFF-8432 Compliant
10G Ethernet transceivers SL-SFP+10G-LR
Small Form Factor Pluggable (SFP+) transceivers
| | | |
| --- | --- | --- |
| P/N | Description | Notes |
| SL-SFP+10G-LR | 10.3Gb/s SFP+ Transceiver |   |