M20SSD Storage Server Adapter
U.2 to 4 x M.2 NVMe SSD module
The Silicom U.2 Server Modules targeted for systems that support 2.5" PCI Express Enterprise SSD Form Factor.
Silicom U.2 Server Modules based on PCI Express U.2 specifications.
Silicom U.2 Server Modules supports hot plug and removal, both with and without prior system notification (surprise removal)
Silicom U.2 to 4 x M.2 NVMe SSD module only supports Enterprise PCIe according SFF-8639 (single x4 PCIe port), and doesn't support Dual Port Mode (PCIe Bifurcation x2x2).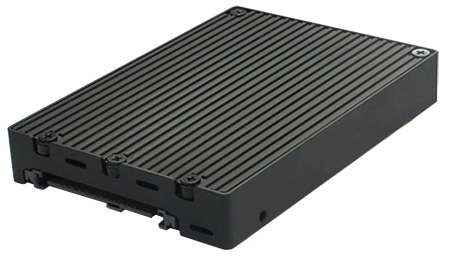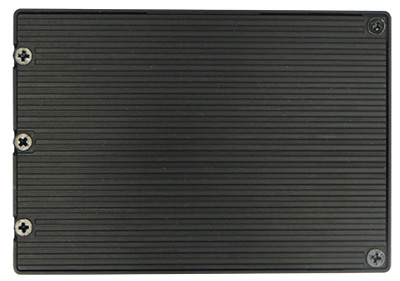 M20SSD Storage Server Adapter
U.2 to 4 x M.2 NVMe SSD module
Host interface support PCI EXPRESS U.2 MODULE SPECIFICATION, REV. 0.5
Host Interface Support PCI Express 3.0 (8Gb/s) and 2.1 (5Gb/s)
PCI Express Card Electromechanical Specification, revision 2.0.
2.5" modules width same as 2.5" drive (SFF-8223, 2007) specification
PCI Express X4 lanes.
25W connector limit, with 12V only delivery.
Supports up to four M.2 2280 modules
Supports Hot swap
M20SSD Storage Server Adapter
U.2 to 4 x M.2 NVMe SSD module
- General Technical Specifications

Interface Standard:
PCI-Express Base Specification Revision 3.1a (8GT/s)
Enterprise SSD Form Factor Revision 1.0A
PCI Express U.2 Module Specification Revision 0.9
Board Size:
100.2mm X 69.85mm (3.945"X 2.750")
PCI Express Card Type:
X4 Lane
PCI Express Voltage
+12V ± 15%
PCI Connector:
Multifunction 12 Gb/s 6X Unshielded Connector (SFF-8639)
Chipset Power Consumption:
9.8W without M.2 modules installed
Operating Humidity:
0%–90%, non-condensing
Operating Temperature:
0°C – 45°C (32°F – 113F)
Air flow requirement for this adapter is 200 LFM
Cooling
Fanless Heatsink / TBD LFM
Storage:
-40°C–65°C (-40°F–149°F)
Regulation:
Card shall meet CE, FCC Class B, ROHS requirements.
M20SSD Storage Server Adapter
U.2 to 4 x M.2 NVMe SSD module
| | | |
| --- | --- | --- |
| P/N | Description | Notes |
| M20SSD | U.2 to 4 x M.2 NVMe SSD module | X4 G3, Based on Avago PEX8724, RoHS compliant |
1V3