FB2CG@A10T11 Oxford FPGA Programmable Acceleration Card
Programmable PCI Express Server Adapter Intel® FPGA based
Silicom FB2CG@A10T11 is a highly customizable platform which enables high-throughput, lower latency, and high-bandwidth applications. It allows the optimization of data plane performance to achieve lower costs while maintaining a high degree of flexibility. End-to-end industry-standard and open-source tool support allow users to quickly adapt to evolving workloads and industry standards.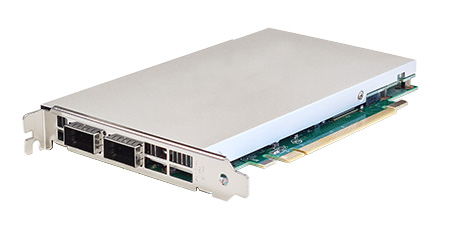 Silicom is accelerating 5G and network functions virtualization (NFV) adoption for ecosystem partners, such as telecommunications equipment manufacturers (TEMs), virtual network functions (VNF) vendors, system integrators, and telcos, to bring scalable and high-performance solutions to market.
Targeted Workloads
Virtual Broadband Networking Gateway (vBNG): H-QoS, Classification, Policing, Scheduling and Shaping
Virtualized Evolved Packet Core (vEPC), 5G Next-Generation Core Network (NGCN)
Internet Protocol Security (IPSec)
Segment Routing for IPv6 (SRv6) Vector Packet Processing (VPP)
Virtual Radio Access Network (vRAN)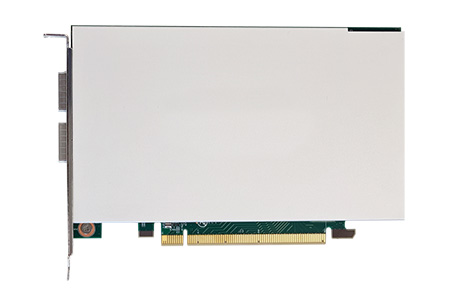 FB2CG@A10T11 Oxford FPGA Programmable Acceleration Card
Programmable PCI Express Server Adapter Intel® FPGA based
Intel Arria 10 FPGA
High-speed network interface support
10 Gbps
25 Gbps
High-bandwidth, low-latency memory support
High-speed host interface: PCIe Gen 3×16
Dual Intel Ethernet Converged Network Adapter XL710

Built on more than 35 years of continuous Ethernet innovations, the Intel Ethernet 700 Series delivers networking performance across a wide range of network port speeds through intelligent offloads, sophisticated packet processing, and quality open source drivers.
FB2CG@A10T11 Oxford FPGA Programmable Acceleration Card
Programmable PCI Express Server Adapter Intel® FPGA based
General Technical Specifications Adapters: 

Silicom-provided intellectual property (IP) cores for NFV acceleration functions

vBNG: H-QoS, Classification, Policing, Scheduling and Shaping
vFPC and 5G NGCN
IPSec
SRv6 VPP
vRAN

Development Tools
Data Plane Developer Kit (DPDK)
Open Programmable Acceleration Engine (OPAE)
Board Management

Intel MAX 10 FPGA Baseboard Management Controller (BMC)

Temperature and voltage readout
Platform Level Data Model (PLDM)
Remote update of FPGA flash memory and BMC

Form Factor
Full height, half length
Power Management

Intel Enpirion Power Solutions

Low-noise and high-efficiency voltage regulators
FB2CG@A10T11 Oxford FPGA Programmable Acceleration Card
Programmable PCI Express Server Adapter Intel® FPGA based
P/N

Description

Notes:

FB2CG@A10T11-11P810G
Oxford, 2xQSFP28 for 8x10GE, Intel A10 1150, Speed grade 1, DDR4 8GB, QDR-IV 144Mb, PCIe x16, Passive heat-sink, 2x Intel Fortville, Full height, ½ length
8x10G
Intel FPGA A10
GT1150/ 10AT115S1F45E1SG
Passive Heat-sink
FB2CG@A10T11-11P225G
Oxford, 2xQSFP28 for 2x 2x25GE, Intel A10 1150, Speed grade 1, DDR4 8GB, QDR-IV 144Mb, PCIe x16, Passive heat-sink, 2x Intel Fortville, Full height, ½ length
2x2x25G
Intel FPGA A10
GT1150/ 10AT115S1F45E1SG
Passive Heat-sink
FB2CG@A10T11-11P425G
Oxford, 2xQSFP28 for 4x25GE, Intel A10 1150, Speed grade 1, DDR4 8GB, QDR-IV 144Mb, PCIe x16, Passive heat-sink, 2x Intel Fortville, Full height, ½ length
4x25G
Intel FPGA A10
GT1150/ 10AT115S1F45E1SG
Passive Heat-sink
1V0