FPGA SmartNIC N6010/6011 Intel based
Flexible Multi-port Ethernet Intel® AgileX Based SmartNIC
Silicom FPGA SmartNIC N6010/N6011: High-Performance Hardware Acceleration for 4G and 5G
The Silicom FPGA SmartNIC N6010/N6011 is a high-performance OEM hardware platform intended for hardware acceleration for mobile 4G and 5G Baseband Units or Distributed Units with two QSFP28 modules. Example: supports up to 4 100MHz carriers Radio Units via 4x 25G eCPRI/CPRI with SFP28 modules, as well as interfacing to a Grand master via QSFP28 at 10/25G.
The card is based on an Intel® AgileX AGF014, which embeds a Hard Processor System (HPS) with four 64-bit Application Processing Units (ARM Cortex-A53) along with a powerful Programmable Logic part.
Integrating Advanced Software Support for High-Performance Networking with Silicom FPGA SmartNIC N6011
The design is set to work in ORAN LLS-C1 and C2 with the intention to be utilized with a 4G/5G IP stack interfacing at 3GPP functional split options 6 for CPRI or 7.2x for eCPRI. The Silicom FPGA SmartNIC N6011 supports Intel FlexRAN, Open FPGA Stack (IOFS), Contrail, OVS, SRv6, and vFW acceleration. Additionally, Silicom validates each FPGA SmartNIC N6011 to support large scale deployments requiring FPGA acceleration. This OEM accelerator card is targeted for Intel® Xeon-SP and Intel® Xeon-D systems.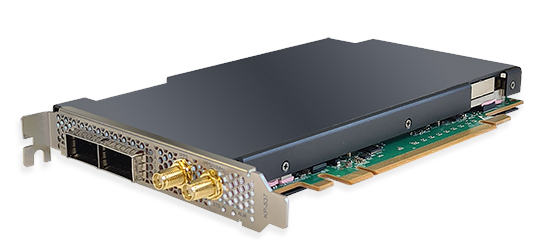 Accelerate Your Applications with Silicom FPGA SmartNIC N6011 and Intel OFS
The Silicom FPGA SmartNIC N6011 is supported by the Intel® Open FPGA Stack (OFS). The Intel OFS FPGA Interface Manager (FIM) provides a common developer interface to both application and acceleration function developers and includes drivers, Application Programming Interfaces (APIs) and an FPGA factory image.
The Silicom FPGA SmartNic platform is targeted for market-specific acceleration in applications listed below: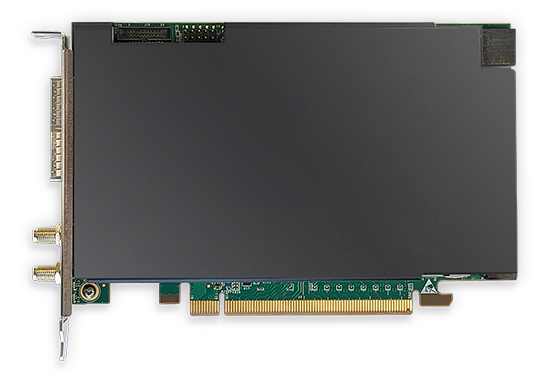 N6010/6011 Use Cases:
4G/5G vRAN Acceleration
Network Function Virtualization (NFV)
Multi-Access Edge Computing (MEC)
Video Transcoding
Cyber Security
High-Performance Computing
Finance
---
Optimizing vRAN with Intel FPGA Platform
FPGA SmartNIC N6010/6011 Intel based
Flexible Multi-port Ethernet Intel® AgileX Based SmartNIC
Intel® Agilex® FPGA
Intel® e810-CAM2 NIC
2 x 100 GbE/4 x 25GbE/8 x 10GbE
PCIe v4 x 8 (x16 physical)
Key Use Cases
4G/5G vRAN Acceleration
Network Function Virtualization (NFV)
Multi-Access Edge Computing (MEC)
Video Transcoding
Cyber Security
High-Performance Computing
Finance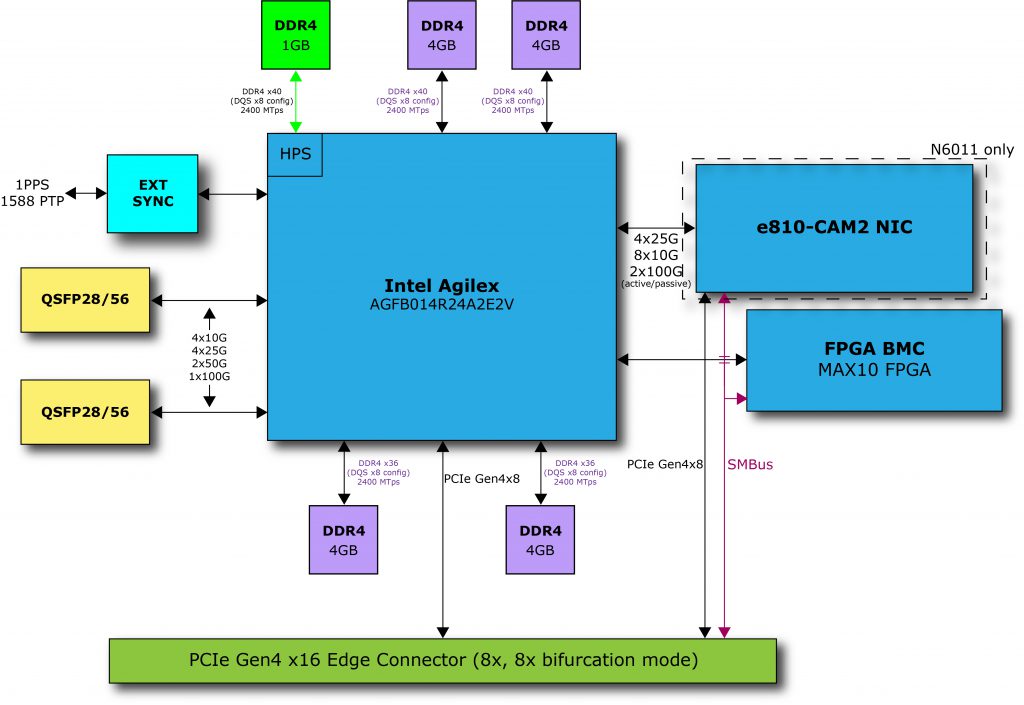 FPGA SmartNIC N6010/6011 Intel based
Flexible Multi-port Ethernet Intel® AgileX Based SmartNIC
Network Interface: 

IEEE standard

IEEE 802.3 10GE, 25GE, 100GE

Interfaces

Physical interface: 2 x QSFP28/56 slots
Supports QSFP28/56 modules with Multimode SR (850nm), single mode LR (1310nm), multimode LRM (1310 nm)
Data rate: Each module 100G, 4x25G, 4x10G
Support for SyncE

Interfaces: 

Network

2x100GbE, using QSFP28/56

Host

PCIe 4.0 x 16 (N6011 is bifurcated x8, x8)
NCSI RBT
Support for SMBUS

General Technical Specifications: 

NIC details
Intel® E810-CAM2

Interfaces to PCIe 4.0 x8
Supports 2x100GE (active/protect), 4x25GE and 8x10GE

FPGA Details
Intel® Agilex™ AGF014

1.4M Logic Element Fabric
Provides Ethernet or Ethernet and Common Public Radio Interface (CPRI) interface over QSFP28/56 ports
P-Tile – Provides PCIe Gen4 x8 interface to the host
Hard Processor System (HPS)
DDR4 Memory controllers interfacing to the FPGA fabric
Platform Management Communications Interface (PMCI) module

Configuration

Configuration flash can be made to support multiple boot images for automatic fallback to factory default image
Upload of FPGA configuration to flash via PCIe
Direct FPGA configuration via the onboard JTAG dongle

On-board Memory

8 GB DDR4 memory, with ECC (2 channels)
8 GB DDR4 memory, without ECC (2 channels)
1 GB DDR4 memory for HPS
280 MB Flash memory for non-volatile storage

On-board Clock

PCIe clock: 100 MHz
8 output reprogrammable clock generator
Supports network synchronization

Additional Board Support

On-board power and temperature sensors (via SMBus/I2C)
FPGA controlled Link and Activity LED for each port. 2 for each QSFP28
Board status LEDs
FPGA Reset via host I2C

Environment

Full height, ½ length 111.28 x 167.65 mm with bracket
Storage temperature: -40 – 65°C -40 – 149°F
Operating temperature (card inlet): -5 – 50°C, 23 – 122°F
Operating humidity: 5 – 85%
Hardware compliance: RoHS, FCC, CE

Power

Max 125W, above 75W PCIe AUX power must be used
Passive cooling
Power and temperature monitoring via SMBus/I2C
PCIe AUX power connector available

Manageability Features

Full card BMC solution host communication via SMBus (PLDM & NC-SI)
FPGA image remote update capability
Full security implementation using MAX10 FPGA as RoT

Networking

A configurable packet processor IP core
Extensive configuration API
Packet forwarding and bridging across network, main host and SoC
Parsing, match and action operations
Bandwidth rate limit

Hardware Acceleration

SR-IOV, 256 virtual functions
32 physical functions

Software Support

Open FPGA Stack (IOFS)
Contrail
OVS
SRv6
vFW acceleration
4G and 5G vRAN enablement package
DPDK
BBDev
FlexRAN
FPGA SmartNIC N6010/6011 Intel based
Flexible Multi-port Ethernet Intel® AgileX Based SmartNIC
| | |
| --- | --- |
| P/N | Notes: |
| FB2CG2@AGF14-A1S2 | Silicom FPGA SmartNIC N6011 (base + Intel NIC) |
| FB2CG1@AGF14-A0S2 | Silicom FPGA SmartNIC N6010 (base) |
Download Silicom FPGA SmartNIC N6010
Download Silicom FPGA SmartNIC N6011
1V1