MinnowBoard Turbot
Intel Atom® E3826 Processor MinnowBoard Turbot
This product has been discontinued – EOL Notification
MinnowBoard Turbot is an enhanced MinnowBoard MAX compatible board that brings FCC and CE certification, increased performance, and robustness to MinnowBoard family.
The expandable open sourse hardware design of MinnowBoard Turbot peovides endless possibilities for customization and integration.
With its regulatory compliance and enhanced design, MinnowBoard Turbot is no longer just for developers and makers, but can be confidently deployed by OEMs and across an incredibly deverse range of commercial applications.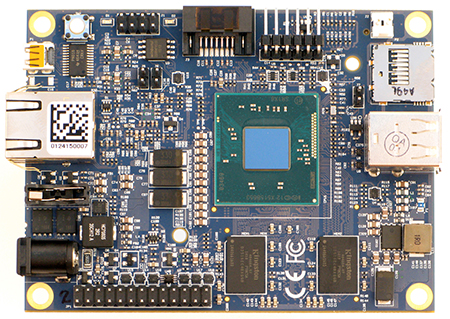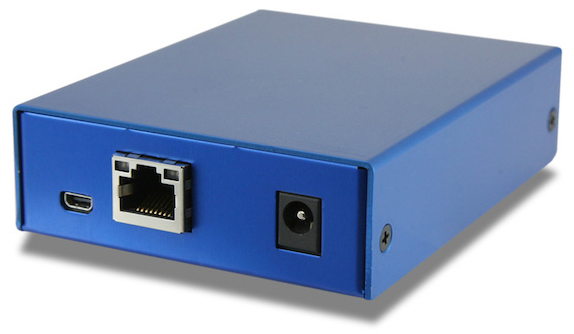 MinnowBoard Turbot
Intel Atom® E3826 Processor MinnowBoard Turbot
Key Features:
Enhanced MinnowBoard for developers, makers, and OEMs
Intel Atom® E3826 Processor 1.46 GHz Dual Core CPU
FCC and CE certified, OEM production quality
Open-source under Creative Commons BY-SA 3.0
Collateral on minnowboard.org
General Technical Specifications

Form Factor
MinnowBoard compatible 99x74mm
CPU
Intel Atom® E3826 Processor (2 x 1.46 GHz, 1MB cache, 7W, AES-NI)
DRAM
2GB DDR3L 1067MT/s, Memory down (non expandable)
Ethernet
1x 1Gb Ethernet RJ45
Video
Intel HD Graphics
1x micro HDMI output
Storage
1x SATA2
1x MicroSD
I/O Connectors
1x USB 2.0 host
1x USB 3.0 host
8x buffered GPIO
Expansion Interface
MinnowBoard Max compatible Lure interface
High-speed expansion connector
Low-speed expansion connector
Console
Serial via FTDI cable
Boot Loader
TianoCore UEFI
CoreBoot / SeaBIOS
Power
5VDC via coaxial power jack
Temperature
Fanless ambient operating temperature: 0-40C (Wider range possible with a larger heatsink than provided with standard boards)
Certifications
FCC Part 15 Class A
CE Class A
IEC-60950
RoHS/WEEE
Custom Configurations
Available subject to MOQ - Contact Us for details
MinnowBoard Turbot
Intel Atom® E3826 Processor MinnowBoard Turbot
P/N

Description

80500-0125-G00
– Form Factor: 99×74 mm
– E3826 CPU (2 x 1.46 GHz, 1MB cache, 7W, AES-NI)
– 2GB DDR3L
– 1x Gb Ethernet RJ45
– Micro HDMI output
– MicroSD
– Serial debug
– 1x USB 2.0 host
– 1x USB 3.0 host
– 1x SATA2
– 8x buffered GPIO
– HSE expansion connector
– LSE expansion connector
– FCC and CE Class B certified
80500-0139-G01
– Form Factor: 99×74 mm
– E3845 CPU (4 x 1.91 GHz, 2MB cache, 10W, AES-NI)
– 2GB DDR3L
– 1x Gb Ethernet RJ45
– Micro HDMI output
– MicroSD
– Serial debug
– 1x USB 2.0 host
– 1x USB 3.0 host
– 1x SATA2
– 8x buffered GPIO
– HSE expansion connector
– LSE expansion connector
– FCC and CE Class B certified
MinnowBoard Turbot
Intel Atom® E3826 Processor MinnowBoard Turbot