IoT-GW Enterprise Platform
IoT Getaway Ruggedized Fanless uCPE Intel® Atom C3000 based
Silicom's Internet of Things Getaway Enterprise Platform based on the Intel Atom C3000 is a 5G Ready Ruggedized fanless appliance designed for high performance networking and intelligent edge computing solutions.
Silicom Iot-GW Enterprise Platform brings the LAN, WAN, management and compute to cost-sensitive applications in SD-WAN, uCPE, security, 4G/5G Small Cell and Iot.
Silicom's Iot-GW Rugged platform offers high MTBF based on extended temp processors and no moving parts solution as well as sealed chassis for humidity and dust. Rugged platform also offers range of Wireless connectivity solutions include WiFI 802.11ax and LTE (5G ready).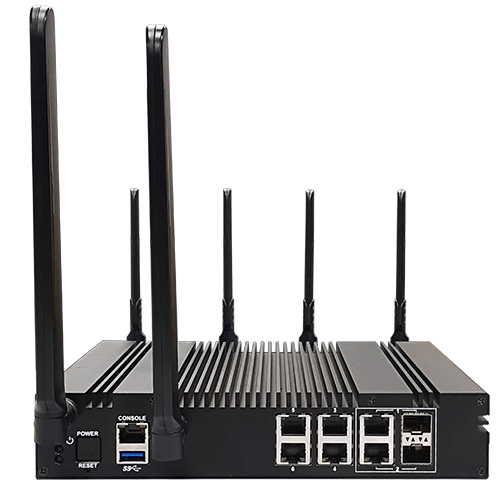 Use Cases:
Sensor connectivity
Surveillance camera
Industrial automation
Asset management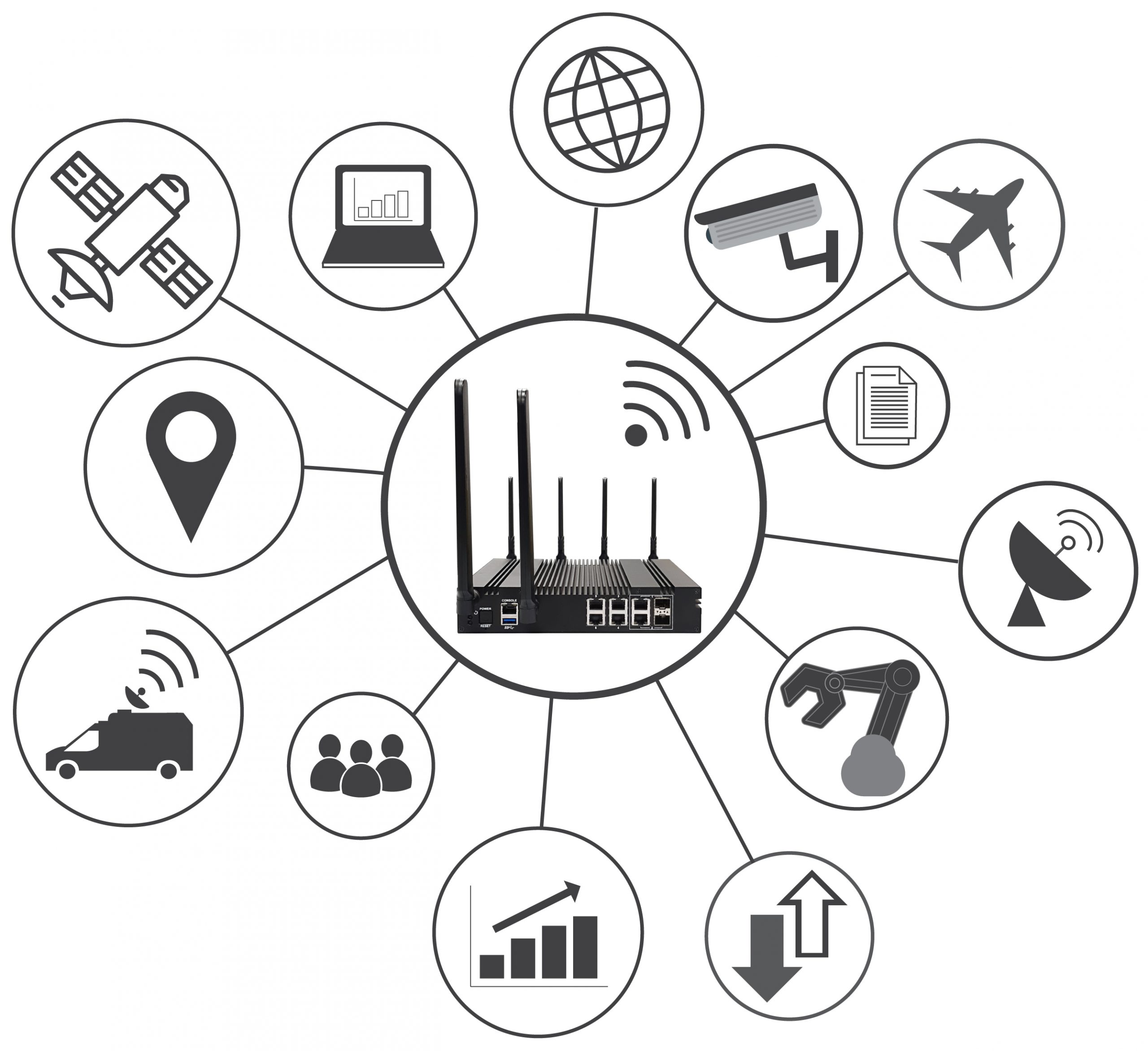 IoT-GW Enterprise Platform
IoT Getaway Ruggedized Fanless uCPE Intel® Atom C3000 based
General Technical Specifications

CPU

Intel® ATOM C3000*

*SKU are defined in PN ordering information

BIOS
Coreboot
BIOS Flash
SPI – Dual redundant
Operating System
Linux
Memory
Two Channels, Memory Down, SODIMM, Up to 32GB, ECC Support, 2133 MTs
Storage
Soldered down eMMC,
M.2 M-Key SATA (supports for 2230/42/60/80), J13
M.2 B-Key SATA ( HSIO config) / USB2 and USB3 (support for 2230/42/60/80), J22
1xSATA for 2.5" SSD/HDD: J17 (Only in 8C system)
1xSATA DOM ( SATA DOM supports +5V): J16 (Only in 8C system)
Ethernet ports

Up to 8 ports:
2 x1GbE RJ45 x via C3000/x553 through Marvell 88E1514P,

4x 1GbE RJ45 via i350AM4 (with optional +2x1GbE (POE+), or 2x 1GbE RJ45 w/ i350AM2 no POE+.

2x 1GbE Combo (UTP or SFP), 2x via C3000/ x553 through Marvell 88E1543, SFP slots support 3W each.
Supports for SR-IOV

Console
RS232 RJ45 (Cisco pinout) on front panel
Default, 115200
USB 3.0
1x USB 3.0 on front panel
mPCIe
2x mini PCIe expansion slots
LTE
mini-PCIe Slot. PCIe x1G3 or USB 3.0 and USB 2.0. Externally accessible SIM slot on CS/ PCB. J9
M.2 LTE Slot (B-Key). USB 3.0 USB 2.0 Externally accessible SIM slot on PS/ PCB J30
WiFi
Support for 2x mini-PCIe slots which supports simultaneous dual-band
Buttons

Reset Button (programmable through 8051 MCU)
Short tap (<7 seconds) will cause platform reset.
Long tap (>7 seconds) will be used for resetting to defaults.

Power Button (programmable through 8051 MCU)
Very short tap filter (< 2 seconds) – tap shorter than 2 second will be filtered
Short tap (>2 seconds ) – initiate graceful shutdown to host CPU
Long tap (>13 seconds) – hard shutdown for immediate power off

LED's
Tri-color Power LED
Tri-color Status LED (programmable)
LED's integrated in RJ45's
Other Hardware
Battery for RTC
Watchdog
Form Factor
Desktop Form Factor, (WxDxH) = 228x220x44mm
Rack Mount option
Wall Mount option
OEM branding option
Power
12V@90W External Power Adapter with locking connector.
Optional: 54V@65W External Power Adapter with locking connector for POE+ ports
Optional: Dying Gasp
Sensors/Monitors
Thermal protection
Critical Error Detection
Voltage monitors
Current protection
Operating Temperature
0°C – 50°C
Storage Temperature
-20°C – 70°C
Regulation
CE Class B
FCC Class B
Compliance with European directives for EMC, Low Voltage, RoHS and WEEE
EMC-Compliance and test report for ETSI ES 201 468 Level2, EN55022, EN55024, EN 300 386
Compliance and test report for IUT-K21 enhanced
Safety: compliance and test report for EN 62368-1, EN 60950-1, UL 62368-1
IoT-GW Enterprise Platform
IoT Getaway Ruggedized Fanless uCPE Intel® Atom C3000 based
| | | | | |
| --- | --- | --- | --- | --- |
| P/N | Description | RMN: | RTN: | Notes: |
| 90500-0159-G01 | IoT-GW uCPE, Desktop/ C3558(4C)/8GB DDR4 w/ECC/ 64GB EMMC/6x1GbE | IA3300 | IA3300.00 | Ruggedized |