Cordoba Edge Gateway CPE
Compact Intel® Atom® C3000-Based Universal CPE for SD-WAN and SD-Branch Applications
Maximizing Site Installation Flexibility with Silicom's Cordoba Series and Intel® Atom® C3000 Processor
Silicom's Cordoba series based on the Intel® Atom® C3000 processor replaces traditional purpose-built CPE hardware with a wide array of wired and wireless WAN options for maximum site installation flexibility while still maintaining a small desktop footprint and optimum price point.
LAN connectivity includes dual-band 802.11ax Wi-Fi 6 with internal antennas, as well as 2.5 Gbps RJ-45 ports supporting external 802.11ax access points at full bandwidth.
WAN connectivity includes 1 Gbps auto media copper/fiber ports to align with site-specific needs, 10 Gbps ports supporting fiber Ethernet and xgsPON installations, single or dual 4G LTE uplinks, or 5G sub-6 uplink.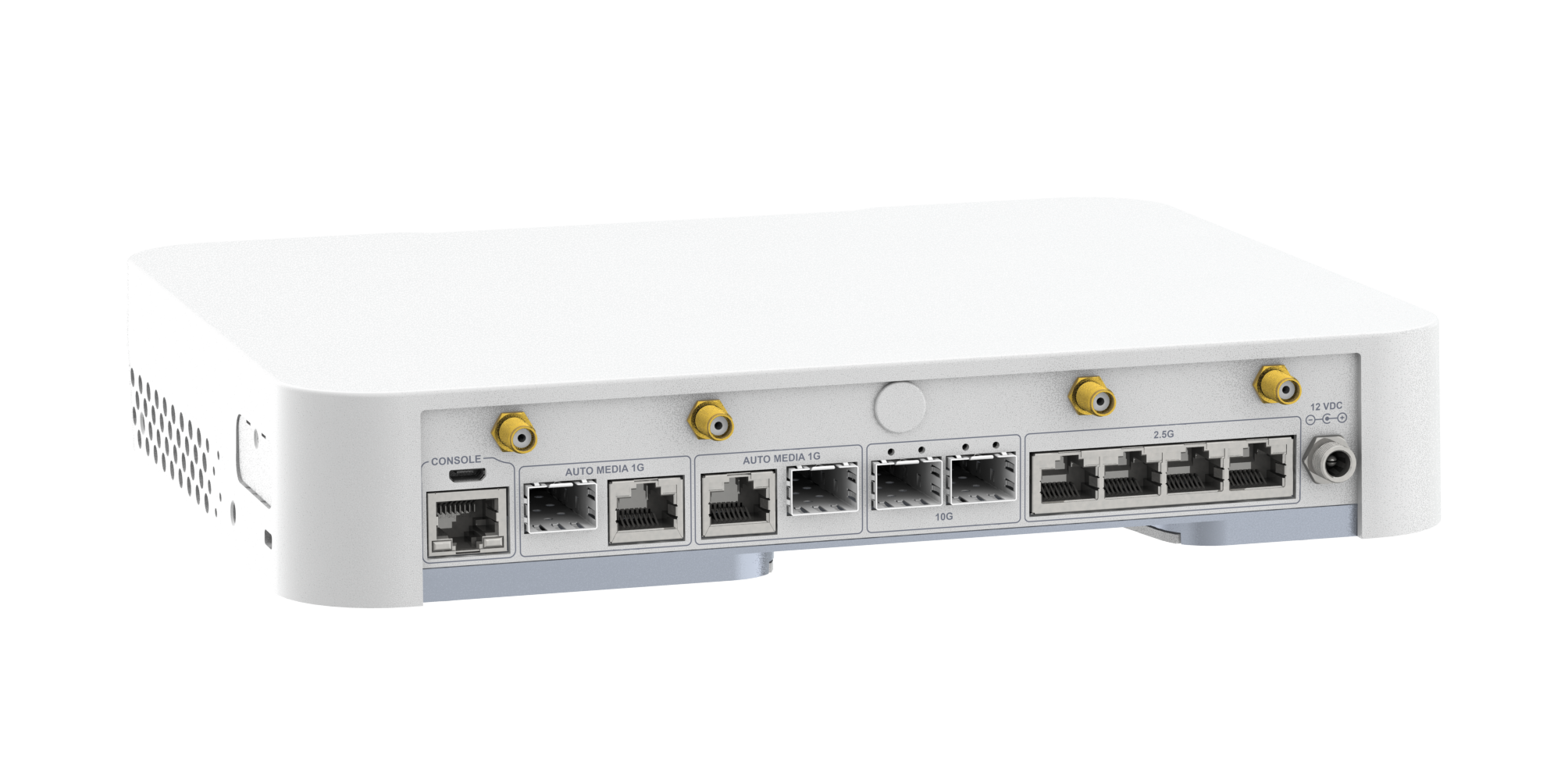 Maximize Performance and Flexibility with Silicom's Multi-WAN/LAN Options and Intel® CPU Virtualization Technology for SD-WAN and SD-Branch
Multiple WAN and LAN options, combined with multicore Intel® CPU Virtualization Technology (Intel® VT), enable flexible and powerful SD-WAN and SD-Branch solutions. Optional Intel® QuickAssist Technology (Intel® QAT) acceleration offloads application software, making integrated security features practical while minimizing CPU footprint.
Use Cases:
Secure Access Service Edge (SASE)
WAN Edge gateway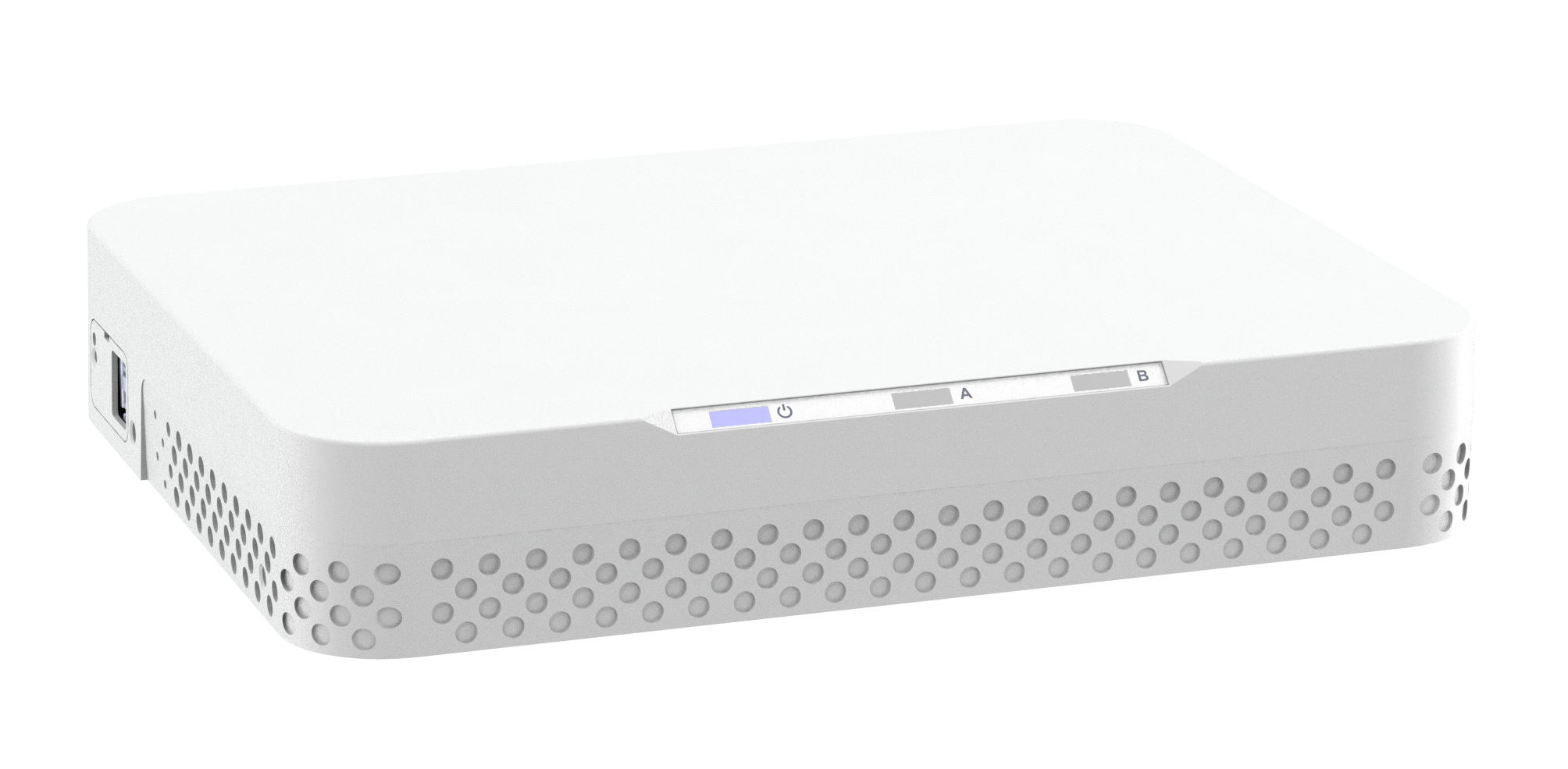 Cordoba Edge Gateway CPE
Compact Intel® Atom® C3000-Based Universal CPE for SD-WAN and SD-Branch Applications
Scalable performance with CPU options (2 – 16 cores) and memory options (4 – 32 GB)
Native 2.5G copper ports and 10G fiber ports
Native 1G copper/fiber combo ports (auto-detect media type)
Support for single/dual 4G or single 5G cellular cards
Support for Wi-Fi 6 DBDC AP card
Support for high performance AI cards
Cordoba Edge Gateway CPE
Compact Intel® Atom® C3000-Based Universal CPE for SD-WAN and SD-Branch Applications
Feature

Description

CPU

2, 4, and 8 core Intel® Atom® C3000, optional QAT

Memory

1-channel, dual-rank DDR4 down, 2 to 32 GB total, optional ECC

Storage

Onboard eMMC SSD 8 GB to 256 GB
Optional NVMe SSD card*

WAN

Optional up to 2x 4G LTE radio cards, external antennas, dual SIM slots per card
Optional 5G sub-6 radio card, external antennas, dual SIM slots
2x auto media detect 1 Gbps copper RJ-45/fiber SFP ports
2x 10 Gbps ports for PON or SFP+ transceivers*

LAN

Optional 802.11ax Wi-Fi 6 AP, dual-band / dual-concurrent, internal antennas
4x 2.5 Gbps RJ-45 ports

Local access

Cisco RJ-45 and micro-USB console port (auto-detect)
2x USB-A 3.0 host ports

Security

TPM 2.0
Optional Secure Boot
Optional Hardware Root of Trust

Buttons

Protruding button, default CPU power button (programmable)
Recessed button, default CPU reset button (programmable)

LED

3x front panel tricolor RGB LED's, user configurable

Bootloader
Power input

+12 VDC locking barrel jack, external desktop PSU, regional AC cord options

Environmental

0 to +40C operating temperature

Mounting options

Default desktop feet; rackmount kit and wall-mount kit available

Dimensions

256 x 200 x 44 mm W x D x H (10.1 x 7.9 x 1.7 in)

Environmental:


ESTI EN 300 019-2-1 V2.3.1 (2017-11)
ESTI EN 300 019-2-2 V2.4.1 (2017-11)
ESTI EN 300 019-2-3 V2.5.1 (2020-10)
IEC 60068-2-41:76 +A1:83
TIA-968-A:2002
ASTM D5276-19
ASTM D5445-21

Acoustic:

RoHS:

EMC:

FCC 47CFR part 15: 2021, subpart B, Class B ICES-003: 2020 Issue 7, Class B
ICES003
CISPR 32: 2015 + A1(19), Class B
CISPR 35: 2016
VCCI-CISPR 32: 2016, Class B
AS/NZS CISPR 32: 2015+A1(20), Class B
EN 55032: 2015 + A1(20) + A11(20), Class B
EN 55035: 2017 + A11(20)
EN 300 386: V2.1.1: 2016, equipment operating in locations other than telecommunication centers, Class B
EN 300 386: V1.6.1: 2012, equipment operating in locations other than telecommunication centers, Class B
EN 301 489-52: V1.2.1: 2021, Class B
EN 301 489-17: V1.2.1: 2020, Class B
EN 301 489-1: V2.2.3: 2019, Class B
EN 301 489-17: V3.2.4 (2020-09) Class B
EN 61000-3-3 : 2013 + A1(19)/A2:2021
EN 61000-3-2 : 2019 +A1(21)
BS EN55032
BS EN55035

Radio (Wi-Fi – AX210NGW):

EN 300 440 V2.2.1 (2018-07)
EN 301 893 V2.1.1 (2017-05)
EN 300 328 V2.2.2 (2019-07)
AS/NZS 4268:2017 + Amendment 1_2021
EN IEC 62311: 2020
BS EN IEC 62311: 2020
AS/NXS 2772.2 :2016_A1_2018

Safety:

IEC 62368-1:2014 (Second Edition)
IEC 60950-1:2005 (Second Edition) + A1:2009 + A2:2013
CSA C22.2 NO. 62368-1-14, 2nd Ed., Issue Date: 2014-12-01
UL 62368-1, 2nd Ed., Issue Date: 2014-12-01

Mobile Carriers (LTE – Quectel EM06-A):
GMA (Global Market Access – Non-Radio):

RCM (Australia)
PSE, VCCI (Japan)
BSMI(Taiwan)
UKCA
KC (S. Korea)
BIS (India)
* Optional NVMe SSD card occupies 1x radio card slot
* 10G PON/SFP+ available only on 4 and 8-core SKU's
Cordoba Edge Gateway CPE
Compact Intel® Atom® C3000-Based Universal CPE for SD-WAN and SD-Branch Applications
P/N

RMN

RTN

Cooling

Options

80500-0214-G02-SL00A
8-core Base Model
IA3003
IA3003.02
Fan

Intel® Atom® C3758, 8-core @ 2.2 GHz w/QAT
16 GB memory with ECC
128 GB NVMe SSD
WAN:

2x 1 Gbps auto media
2x 10 Gbps SFP+ cages (can also be PON)

LAN:
Preloaded Ubuntu Linux

80500-0214-G02-SL01A
8-core LTE / Wi-Fi 6
IA3003
IA3003.02A
Fan

Intel® Atom® C3758, 8-core @ 2.2 GHz w/QAT
16 GB memory with ECC
128 GB NVMe SSD
WAN:

2x 1 Gbps auto media
2x 10 Gbps SFP+ cages (can also be PON)

WWAN: 1x 4G LTE Cat12 radio
LAN: 4x 2.5 Gbps RJ-45
WLAN: 1x Wi-Fi 6 AP radio (DB/DC)
Preloaded Ubuntu Linux

80500-0214-G03-SL00A
4-core Base Model
IA3003
IA3003.03
Fanless

Intel® Atom® C3558, 4-core @ 2.2 GHz w/QAT
8 GB memory with ECC
64 GB eMMC SSD
WAN:

2x 1 Gbps auto media
2x 10 Gbps SFP+ cages (can also be PON)

LAN: 4x 2.5 Gbps RJ-45
Preloaded Ubuntu Linux

80500-0214-G03-SL01A
4-core LTE / Wi-Fi 6
IA3003
IA3003.03A
Fan

Intel® Atom® C3558, 4-core @ 2.2 GHz w/QAT
8 GB memory with ECC
64 GB eMMC SSD
WAN:

2x 1 Gbps auto media
2x 10 Gbps SFP+ cages (can also be PON)

WWAN: 1x 4G LTE Cat12 radio
LAN: 4x 2.5 Gbps RJ-45
WLAN: 1x Wi-Fi 6 AP radio (DB/DC)
Preloaded Ubuntu Linux

80500-0214-G05-SL00A
2-core Base Model

IA3003

IA3003.05
Fanless

Rackmount Intel® Atom® C3338R, 2-core @ 1.8 GHz w/QAT
4 GB memory with ECC
32 GB eMMC SSD
WAN: 2x 1 Gbps auto media
LAN: 4x 2.5 Gbps RJ-45
Preloaded Ubuntu Linuxkit

80500-0223-G00

 
 
32800-0014-G01