IS100 100G Intelligent Bypass Switch
Silicom 100G Intelligent Bypass Switch

Silicom 100G Intelligent Bypass switch (IS100) is Silicom second generation of an active external Bypass switch that protects network integrity from network failures and network maintenance. The Silicom intelligent Bypass switch (IS100) is a self-generating heartbeat and controls the network switch mode of operation.
The Silicom IS100G1U is a 1U host system which supports up to two modules. A module supports one Bypass segment per module. The Silicom IS100 supports 100 Gigabit Ethernet Multimode Fiber (100GBase-SR4) ,(100G Base-SR10 ) and 100 Gigabit Single mode fiber (100GBase-LR4) network standards. Each 100G Bypass module includes two MPO / LC ports for network ports, and two CFP4 or CXP ports for the attached in-line network system.
The Silicom Intelligent Bypass switch (IS100) supports four modes of operations: Inline, Bypass, Tap and Linkdrop. In Inline mode, the IS100 diverts inline network traffic to attached in-line network system. In Bypass mode, the IS100 does not divert the traffic to the attached in-line network system and diverts it to other network link.
In Tap mode, incoming traffic in port NET0 is mirrored to port MON0 and incoming traffic in port NET1 is mirrored to port MON1.In Linkdrop mode the IS100 disables the links on the network ports (NET0, NET1). The IS100 simulates switch / router cable disconnection.
The IS100 generates the heartbeat packets and transmits the heartbeat packet to the in-line Monitor / Network appliance port, the Monitor Network appliance receives the heartbeat packets and transmits is to its other port (bridges the heartbeat packet).
The IS100 detects back the heartbeat packet and maintains the Inline mode. The IS100 sets to Bypass, Tap or Linkdrop when it does not receive back the heartbeat packet from the Network / Monitor appliance. When the Network / Monitor appliance recovers, it transmits back the heartbeat packet and the Intelligent switch sets to Inline.
The IS100 bypasses its Ethernet Monitor ports on event of power failure, Link failure, in-line software application system hang or user request. The IS100 includes Double Bypass Safe architecture.
The Silicom Double Bypass safe architecture is based on two Bypass routing circuitry: An Active Bypass circuitry and Passive Bypass circuitry. If the internal active bypass routing circuitry fails, the passive Bypass routing circuitry is activated.
The IS100 can be configured using:
Simple CLI configuration management via a serial communication console port, Ethernet port using Telnet or SSH
Web interface management interface
SNMP
The Silicom IS100 Bypass switch includes centralized management to all Bypass segments in the box.
The IS100G includes two redundant 90 – 240 V AC power supply or two redundant -48 DC power supply.

Figure: 1 – Front panel view of IS100G

Figure: 2 – Front panel view of IS100G with 2 modules
IS100 100G Intelligent Bypass Switch
Silicom 100G Intelligent Bypass Switch
Key Features:
Self generating heartbeat pulses – No driver or management port is required to generate pulses
Sets to Bypass when it detects in-line system failure
Sets to Bypass when it detects in-line system link failure
Sets to Bypass when it detects in-line software application system hang
Sets to Bypass on Power failure
Sets to Normal when it detects in-line system recovery
Double Safe Bypass architecture with two routing circuitries
Centralized managements
Two on Board Watch Dog Timer (WDT) Controllers
Software programmable time out interval
Software Programmable WDT Enable / Disable
Independent Bypass / Normal / Tap /Linkdrop operation in every module
Supports up to three 100G Bypass segment in a 1U chassis
Supports TAP mode of operation
Simple CLI configuration management via serial port
Telnet management interface via network management port
SSH management interface via network management port
Supports SNMP version 1, 2c, 3 (SHA, AES)
Supports remote log
Supports TACACS+
Support RADIUS
Supports NTP
Supports time zone
Supports multi configuration backup
Support Two ports link feature – if one of the network ports link fails it will drop the link on the other network port as well
Two redundant power supplies
Optional -48V DC power supplies
IS100M100G4BP-CSR4
Supports Short Range Fiber 100 Gigabit Ethernet with Optical module CFP4 (100GBase-SR4 50um)
IS100M100G4BP-SR10
Supports Short Range (100m) Fiber 100 Gigabit Ethernet with Optical module CXP (100GBase-SR10 )
IS100M100G4BP-CLR4
Supports Long Reach Fiber 100 Gigabit Ethernet with Optical module CFP4 (100GBase-LR4)
IS100 100G Intelligent Bypass Switch
Silicom 100G Intelligent Bypass Switch
Bypass Specifications

WDT Interval (Software Programmable):
Routing
Transmit heart beat packet every 3mS – 10Sec. Default 5mS
Verification packets received every 10mS – 50Sec. Default 20mSec
Double Bypass
Transmit heart beat packet every 300mS – 60Sec. Default 7Sec
Verification packets received every 1S – 253Sec. Default 20Sec

Production Default configuration

Mode at Power up:
Bypass
Heartbeat:
Activated
Bypass Switch is ready and in-line device responds to heartbeat:
Change to Normal
In-line device responds to heartbeat:
Normal
In-line device does not respond heartbeat:
Bypass
Mode at Power 0ff:
Bypass
Heartbeat Packet:
Internetwork Packet Exchange

IS1001U: Bypass Switch 1U Host System Technical Specifications

Dockings:
Front holders
Voltage Input:
AC: 90-240 VAC Auto-Select
-48 (-75 – -36) VDC
Power Consumption:
With no module : 240W
With one LR4 module (with 90% utilization):405W
With 2 LR4modules (with 90% utilization):552W
Size:
435mm x 586 mm x 44 mm ( 17.12" x 23.07" x 1.732")
Wide x Depth X Height
Weight:
10Kg
Operating Humidity:
0%–90%, non-condensing
Operating Temperature:
0°C – 40°C (32°F – 104°F)
Storage Temperature:
-20°C–65°C (-4°F–149°F)
EMC Certifications:
Class B FCC / CE / VCCI
MTBF*:
21 Years.
*According to Telcordia SR-332 Issue 2. Environmental condition – GB (Ground, Fixed, and Controlled). Ambient temperature 40°C

IS1001U: Bypass Switch 1U Host System LEDs & Switches Specifications

LEDs:

Two Power LEDs: PS1, PS2

PS1: power on – Light Green.
PS2: power on – Light Green.

System Status LEDs: 3 LEDs

SysOK: system normal operation – Light Green.

WhoI'm: in rack identification – Blinking Green.

SysUP: system init during power up – Light Yellow.
Alm/Fail: system alarm – Light Red.

Module Power LEDs: 3BICOLOR LEDs
1. M1: module1 power on – Light Green.
module1 fail – Light Red.
2. M2: module2 power on – Light Green.
module2 fail – Light Red

Switches
Sys PWR: Turn all system ON
From ON to OFF – In order to switch system off required press and hold this pushbutton during 8s
From OFF to ON – simple push will turn system on.
Module ON/OFF power: 2 switches
MxPWR: Turn Module x power (x = 1,2)
From ON to OFF – In order to switch module off required press and hold this pushbutton during 5s
From OFF to ON – simple push will turn module on.
Reset:
Small micro-switch stand behind hidden hole allows reset the system if this is necessary
Connectors:
Management
RJ-11 serial port
RJ-45 Ethernet
USB port

IS100M100G4BP-CSR4 (50um)

Fiber Gigabit Ethernet Technical Specifications – (100GBase-SR4) Adapters:
IEEE Standard / Network topology:

Fiber Gigabit Ethernet, 100GBase-SR4 (850nM)
Data Transfer Rate:

4 x 25.78125G for each lane
Cables and Operating distance:

4x Multimode fiber:50um
*50m maximum on OM3 MMF
*75m maximum on OM4 MMF
Theoretical Distance – Defined as half a distance
Output Transmit Power:
As defined by IEEE 802.3bm
Optical Receive Sensitivity:

As defined by IEEE 802.3bm
Power Consumption:
~30W
Weight:
1.2Kg
Operating Humidity:
0%–90%, non-condensing
Operating Temperature:
0°C – 40°C (32°F – 104°F)
Storage Temperature:
-20°C–65°C (-4°F–149°F)
EMC Certifications:
Class B / FCC / CE / VCCI
Safety:
UL
MTBF*:
57 Years.
*According to Telcordia SR-332 Issue 2. Environmental condition – GB (Ground, Fixed, and Controlled). Ambient temperature 40°C
Connectors:

Network: 2 MPO OM4
Monitor: 2 CFP4

IS100M100G4BP-SR10

Fiber Gigabit Ethernet Technical Specifications – (100GBase-SR10) Adapters:
IEEE Standard / Network topology:

Fiber Gigabit Ethernet, 100GBase-SR10 (850nM)
Data Transfer Rate:

10 x 10.3125G for each lane
Cables and Operating distance:
10x Multimode fiber
*50m maximum on OM3 MMF
*75m maximum on OM4 MMF
Output Transmit Power per lane:
Max : 3 DBM
Min: – 7.6 DBM
Optical Receive Sensitivity per lane:

Max -5.4 DBM
Power Consumption:
~30W
Operating Humidity:
0%–90%, non-condensing
Operating Temperature:
0°C – 40°C (32°F – 104°F)
Storage Temperature:
-20°C–65°C (-4°F–149°F)
EMC Certifications:
Class B / FCC / CE / VCCI
Safety:
UL
MTBF*:
49 Years.
*According to Telcordia SR-332 Issue 2. Environmental condition – GB (Ground, Fixed, and Controlled). Ambient temperature 40°C
Connectors:

Network: 2 MPO OM4
Monitor: 2 CXP

IS100M100G4BP-CLR4

Fiber 100Gigabit Ethernet Technical Specifications – (100G Base-LR4) Adapters:
IEEE Standard / Network topology:
Fiber Gigabit Ethernet, 100GBase-LR4
range of 4 wavelength (per 100G LR4 spec)
Data Transfer Rate:
4 x 25.78125G in four wavelengths
Netowrk ports Cables and Operating distance:
Single mode fiber: four wavelengths
5000m maximum at 9 um **
Insertion Loss ( Passive: Normal Mode)
Typical: TBD dB
Maximum: TBD dB
Insertion Loss ( Passive: Bypass Mode)
Typical: TBD dB
Maximum: TBD dB
Power Consumption:
~30W
Weight:
1.2Kg
Operating Humidity:
0%–90%, non-condensing
Operating Temperature:
0°C – 40°C (32°F – 104°F)
Storage Temperature:
-20°C–65°C (-4°F–149°F)
EMC Certifications:
Class B FCC / CE / VCCI /
Safety:
UL
MTBF*:
> 150,000 hours
Connectors :
Network: 2 MPO
Monitor: 2 CFP4
Figure: 3 – Normal Mode Functional Block Diagram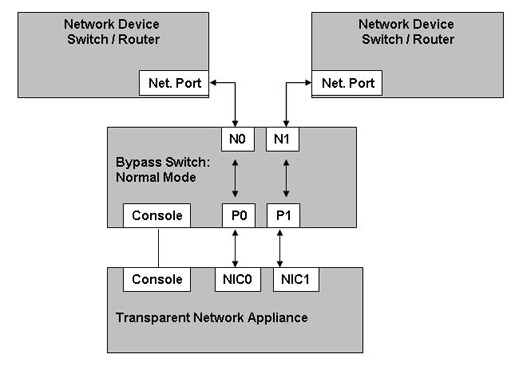 Figure: 4 – Bypass Mode Functional Block Diagram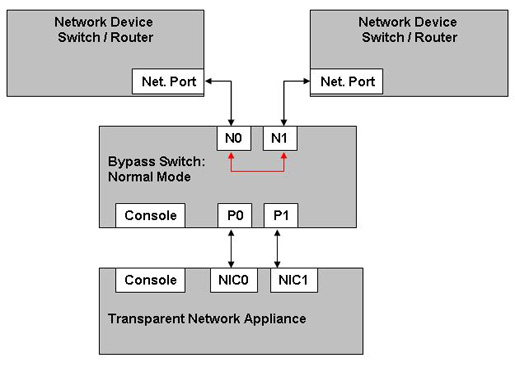 Figure: 5 – Tap Mode Functional Block Diagram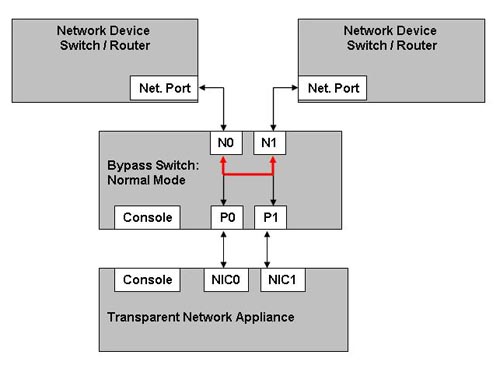 Figure: 6 – Linkdrop Mode Functional Block Diagram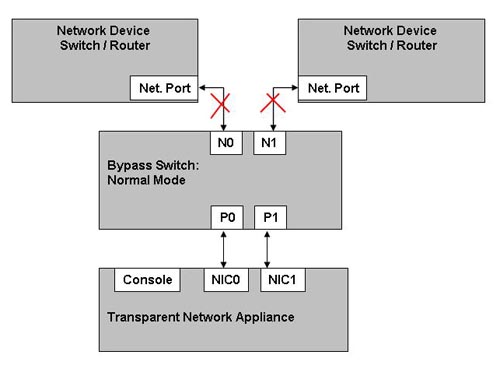 IS100 100G Intelligent Bypass Switch
Silicom 100G Intelligent Bypass Switch
IS100:

Number of Bypass Modules:

Module:

Power Supply

Power cord

Intelligent 100 Bypass Switch 1U Box
1: one modules
2: two modules
100G module with Bypass and Optical module CFP4 will show BCSR4 ,BCSR10 or BCLR4
Blank: 90-240 VAC, Redundant – hot swap
-48V DC
Blank: No power cord
-EU
-US
-CN
| | | |
| --- | --- | --- |
| P/N | Description | Notes |
| IS1001U-US | Bypass Switch 1U Host System | 90-240 VAC Auto-Select, US cable |
| IS1001U-48V | Bypass Switch 1U Host System | Power supply -48VDC |
| IS100M100G4BP-CSR4 | 4 ports 100 Gigabit CFP4 (SR4) fiber Intelligent Bypass Switch module | SR4 MMF Bypass 100G – (SR4 on the Network and Monitor ports) |
| IS100M100G4BP-CLR4 | 4 ports100 Gigabit CFP4 (LR4) fiber Intelligent Bypass Switch module | LR4 SMF Bypass 100G – (LR4 on the Network and Monitor ports) |
| IS100-1BCSR4-EU | Intelligent 100G 1U system with one 100G (SR4) Bypass Switch module | 1U Switch , 100G SR4 MMF Single Segment Bypass , 90-240 VAC Auto-Select, EU cable |
| IS100-1BCSR10-EU | Intelligent 100G 1U system with one 100G (SR10) Bypass Switch module | 1U Switch , 100G SR10 MMF Single Segment Bypass , 90-240 VAC Auto-Select, EU cable |
| IS100-1BCLR4-US | Intelligent 100G 1U system with 100G (LR4) Bypass Switch module | 1U Switch , 100G, LR4 SMF, Single Segment Bypass, 90-240 VAC Auto-Select, US cable |
| IS100-1BCLR4-1BCSR4-US | Intelligent 100G system with one (LR4) Bypass Switch module and one (SR4)Bypass Module. | 1U Switch , 100G, LR4 SMF, Single Segment Bypass and 100G SR4 MMF Single Segment Bypass, 90-240 VAC Auto-Select, US cable |
1V2