September 08, 2015
New 10 Gigabit Bypass Card | PE310G4BPI71
Silicom Connectivity Solutions is introducing the PE310G4BPI71, its new 10G Ethernet Networking Bypass NIC.
The PE310G4BPI71 is a inline quad port fiber network interface card based on the Intel XL710 controller designed to enable an uninterrupted flow of traffic during network system failures.
The card's functional modes include:
Normal
Bypass
Disconnected mode
PE310G4BPI71 – 10 Gigabit Ethernet Bypass Networking Server Adapter with on-board WDT (Watch Dog Timer) – designed to control and manage networking communication.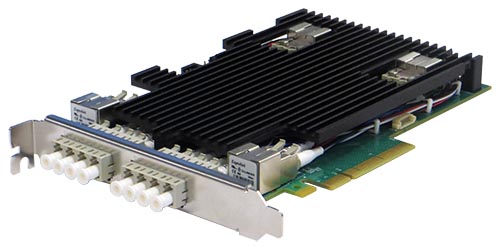 Read More about Silicom's 10 Gigabit Ethernet Bypass Networking Server Adapters