November 29, 2015
New 100 Gigabit Intelligent Director Adapter | PE3100G2DQIR
Silicom Ltd. Connectivity Solutions today released its innovative new 100 Gigabit dual port content director server adapter – the PE3100G2DQIR.
A dual-port 100 gigabit Ethernet PCI express content director card based on the Intel FM10420 Ethernet controller and a L3 switch router, the PE3100G2DQIR is designed with an on-board smart routing architecture that enables packets to be redirected or dropped based on defined rules.
The new server adapter is targeted for network applications that process, monitor and/or bypass packets based on defined rules, and can be simply integrated into any PCI Express X16 10 100G network.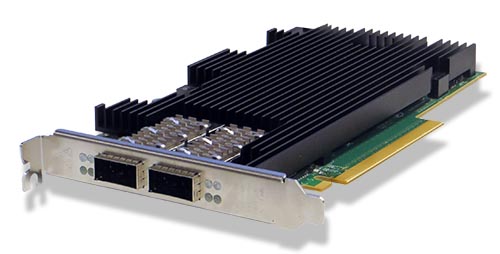 Read more about Silicom's 100 Gigabit Networking Server Adapters