October 05, 2020
Silicom Ltd. has introduced the new Lisbon ACC100
eASIC FEC Accelerator Server Adapter Intel® Based
Silicom's eASIC ACC100 FEC Accelerator server adapter is based on the Intel vRAN Dedicated Accelerator ACC100, an Intel eASIC Nextreme-3S device.
The ACC100 is packaged in a 35mmx35mm FC1156 package with 1.0mm ball pitch (some balls are de-populated to facilitate break-out). The ACC100 provides 4G (Turbo) and 5G (LDPC) encode and decode via PCIe interface.
The PCIe shall be deployed in various Xeon based COTS servers ranging from dual-socket Xeon-SP rackmount implementations, single socket Xeon-SP Edge servers through to low-core-count (LCC) based Xeon-D servers.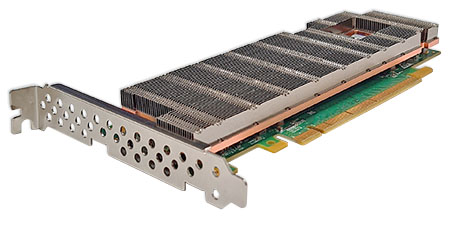 More products on 4G/5G Acceleration Adapters