January 16, 2017
Silicom Ltd. introduces the PE3100G2DQiRM
40/100G Switch Based Content Director Server Adapter for Multi-Host Platform Connectivity
The PE3100G2DQiRM – Dual port Fiber 40/100 Gigabit Ethernet PCI Express Content Director Server Adapter for Multi-Host Platform Connectivity is based on Intel® FM10840 Controller.
Silicom PE3100G2DQiRM 40/100G Switch Based Content Director Server Adapter is designed for servers and high-end appliances, for using with dual hosts / dual processors servers.
The Silicom 40/100 Gigabit Ethernet PCI Express content aware director server adapter for multi-host platform connectivity offers simple integration into any PCI Express Bifucbrication 2×8 to 100Gigabit Network.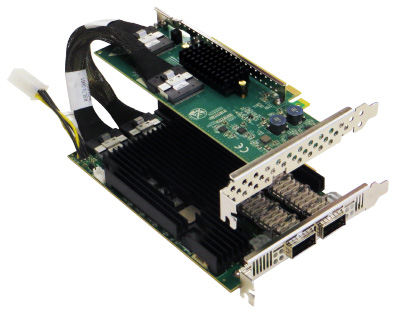 PE3100G2DQiRM supports 3 main modes of operation:
Content Aware Bypass
Content Aware TAP
Content Aware filtering NIC
Read more about Silicom's Switch Based Server Adapters