December 24, 2015
Silicom Ltd. introduces the 40 Gigabit Bypass Card | PE340G2BPI71
Silicom Ltd. Connectivity Solutions today announced that it has released its new dual-port fiber 40 gigabit bypass server adapter based on the Intel XL710 Ethernet controller.
The new PE340G2BPi71 is designed for servers and high-end appliances, and offers simple integration into any PCI Express X8 for 40G network.
Silicom's PE340G2BPi71 dual-port fiber 40 Gigabit Ethernet PCI-Express bypass network interface cards are the ideal solution for implementing multiple network segments, and mission-critical high-powered networking applications/environments within high performance servers.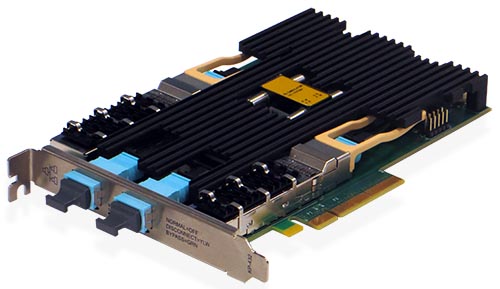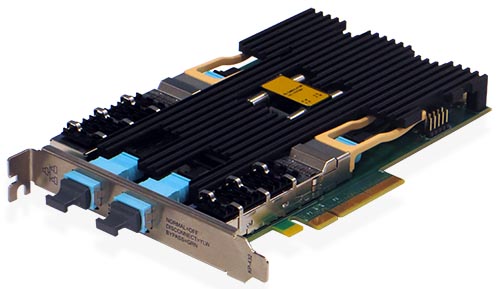 Read more about Silicom's 40 Gigabit Bypass Networking Server Adapters