April 18, 2017
Silicom Ltd. introduces the PE310G2SPB32
Dual port Fiber 10 Gigabit Ethernet PCI Express Server Adapter Broadcom® Based
The PE310G2SPB32 – Dual port Fiber 10 Gigabit Ethernet PCI Express Server Adapter based on Broadcom® BCM57302 controller designed for Servers and high-end appliances.
The PE310G2SPB32 Silicom 10 Gigabit Ethernet PCI Express server adapter is based on Broadcom BCM57302 Ethernet controller with fully integrated Gigabit Ethernet Media Access Control (MAC) and SFI Interface.
PE310G2SPB32 is the ideal solution for implementing multiple network segments, mission-critical high-powered networking applications and environments within high performance servers.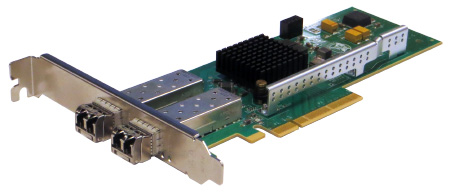 Read more about Silicom's 10 Gigabit Networking Server Adapters